movement & monkeyshines
ONA MONSOON
::the perfect storm::
burlesque
"Ona is an instrumental member of Hubba Hubba Revue, as a highly-skilled performer in group acts and as a soloist, to co-hosting our weekly, Monday night show for many years, to stage-managing our big monthly spectaculars, where she is in charge of a full, 5-person stage-crew, 4-person tech crew and as many as 30 to 40 performers. We recommend her whole-heartedly!"
Jim Sweeney, Producer
Hubba Hubba Revue
WINNER OF THE QUEEN OF ROSES TITLE at the 2017 OREGON BURLESQUE FESTIVAL
&
2016's "KEEPIN' IT WEIRD" TITLEHOLDER!
Ona is an integral part of San Francisco's Hubba Hubba Revue as both a performer and stage manager, and has been for many years. She has performed all around the country at festivals and ongoing shows, namely Monday Night Tease (LA), Snake Oil Festival (New Orleans), the Nerdlesque Fest (NY), ABSFest (Asheville, NC), Dantes Sinferno Cabaret (Portland, OR),
with the Vau De Vire Society, and at Baxtalo Drom-The Lucky Road (SF).
Check out Ona's winning act at the Oregon Burlesque Festival 2016, and the act that has brought her all over the country in 2017 here!
Ona's performances combine technique, wit, and
sass, often with a lot of onesies, always with alot of sparkle, sometimes impersonating cartoon or real-life characters. One of her other signature acts is the onesie strip...check it out here!

Another, saucier persona that Ona embodies is miss Izabelle Starling, who was first runner up in the 2017 Miss Exotic Oregon competition with this act (which also awarded her the 2017 Queen of Roses title! video coming soon).
Pictures here!
find me on
Facebook!
https://www.facebook.com/onamonsoon


all rights reserved
Jodi Waseca 2012-17

Powered by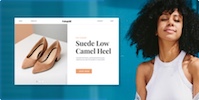 Create your own unique website with customizable templates.