movement & monkeyshines
Read further for ALL YOU NEED TO KNOW about the hippie hitch/merrge/celebration of life and love!
Jodi and Vegas' Grand Party of amazement, wonder and LOVE
THE MAIN POINTS FOR YOU TO REMEMBER ABOUT THIS UNION PARTY OF FANTASTIC LOVE AND WONDER!

The ceremony will start at 8pm SHARP on Friday, July 19 at Inner Mission, 2050 Bryant St, SF, CA 94110. You can start arriving
around 7pm

You MUST bring the invitation that you received or print out this hand drawn logo from here or from the facebook page ---------------------------------------------------->
(click the button text above to be directed to the FB invite)

There is parking around the area, but there are also ample taxis to be had. If you plan on drinking with us, please plan accordingly!

Please eat before coming! There will be snacks, but no "real" food

Please bring what you like to drink! We will have some libations to share as well

Please RSVP in the comments below or at the Facebook invite

OK! Now on to all the rest of the details...


(Please REad ALL, for ALL! Deets in the written)



Yes! the inevitable has come to pass. Yours truly, has not given in or succumbed to another..but, embraced the perfect partnering to an otherworldly connection! This is not your standard 'wedding'.
We do not subscribe to the history of weddings. They are about 'ownership', 'control', 'property' and just flat out disrespect for the other's personal beliefs.
This is about 'love'. REAL love. Knowing full well that we may feel differently in years or months or..just want to be on another plane of ideals. This is about an understanding to each other, that we wish to be with each other under OUR rules and OUR religion and OUR government. That is stronger than any written contract for the city or state or church..etc.

Anyway. We want you all to come join us and laugh and dance and PERFORM (those that do) in a relaxed/fun sitch.

The Ceremony will happen at 8pm On TIME! We will NOT wait for you. plan
accordingly

We ARE NOT GOING TO CATER FOOD!..we will have cheap snack stuff..but EAT BEFORE!
SAME WITH BOOZE!. We will have some handles of such and ice and some mixes. But, bring yo own! Think of this as a Rock n' Roll party of decades ago. We will need ice, mixes and whatever you'd like for yourself. If you wish to share, cool. If not, make sure you are stocked.

Costuming is highly suggested. You don't have to wear a costume, you don't have to be formal, but dress as if you were going to a show or performing in one. Glitter suit-awesome! Alien overlord-fantastic...the law is yours. Be who you are for a fabulous event. (Who you are is fabulous!)
Try to out fabulous us.
Cummon. We dare you.

Dead Klown Society will perform after the Ceremony!
deadklownsociety.bandcamp.com
deadklownsociety.facebook.com

And the Brothers Horse
brothershorse.facebook.com
brothershorse.bandcamp.com

MUSICIANS! Bring your axes, and stix and stuff! We gonna have a big ole' jam throughout the night. It'll prob be a reunion or 10 with many. Lets have it out on the stage! We will have amps and P.A. , so, you can sit in when needed.

The ceremony will be promptly at 8pm. You show up late? You get to 'shut up' and stay at the back. Hah!

We do not want you to bring gifts! (Unless, you feel you have to). This is Rock n' Roll and to be appreciated in the such. If you wish to bring food, cool.
We will go till the wee hours. If you wish to help us clean up after...t'would be greatly appreciated, but never necessary.


Kids are cool. HOWEVER...this is an adult affair. Babies and toddlers are
fine, if you have to bring your older children, you need to be ABSOLUTELY
responsible for them...this may get us shut down if things go awry.

Dead Klown Society will play after the ceremony and then Brothers Horse and thus will the jam begin after them. The finishing with Family DJs to end the night/morn.


IMPORTANT!!!!! The photo in the add on section, is important.
If you did not receive a flyer/invite...but were given a verbal invite. You need to
print out the photo of the logo supplied. This will get you in the door with a
plus one. We need to keep this tight and know whom is coming. (unless you have the flyer)

Please, RSVP on this page. AAAND, print out that photo.
Unless, you have received a flyer. Bring either to the door on that eve.
We have a shit-ton o' peeps comin' and have to maintain 'some' order.


Photographers: Please come shoot this! We're not hiring anyone for pro stuff or
cheezy stand ups. But bring yer cameras and just snap. We'll buy em off ya or
make deals.
If not..cool. Just laugh and titter and watch your shutter finger twitch! AHH-HAH!

Performers! Please...lemme know if ya wanna do somethin' at the thing! I WANT YOU TO! A small bit, a medium bit..a crowd bit..or just, WING IT! This circus that we've been a part of for the past 15 years is fam. Or, just laugh and drink and dance!

Jodi and I are excited about this. This is gonna be a show, a performance and gathering of greatness and ease! There will be no pressure or worry or frustration. It's not about us..it's about 'US'! (you all, that makes 'us')

Note: Out of towners...please, do not go through the rig-a-mah-role. of trying to get here for this and hotels,airfare,etc. We will come repeat this, to a point, in
your town. Really!
T'would be nice if you could. But this is the real...we all be artists..and it damages the wallet. Seriously, we'll come to you and do the same kinda silly. Loves you alls!


ANY Questions!? email me here.


P.S. Again, you know me (Vegas) or You know her (Jodi).
This is not a frivolous thing for us. We met back in the late 90's when she was working with TubeSteak Jones...and I was working with CHUB. Ten Years Later...she came into the Gooferman world. A year ago...We fell beyond in love.
We didn't choose it, wish it or seek it. (Damn you fate)
It happened..and hard. She changed My life. She says the same too. (about me changing hers..uhh..yOu get it).

I hope you will join us in this happy. That we are gonna push onto you!


L,
V and J



Powered by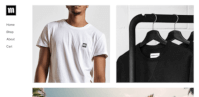 Create your own unique website with customizable templates.