movement & monkeyshines
Jodi Waseca-Contemporary Fusion Dance
BAXTALO DROM MINI TOUR!!
Wheeeee!

I am over the moon excited about this upcoming road trip and mini-tour in April! What a FANTABULOUS way to spend my birthday weeks!

The catalyst for this trip that the wonderous Vegas J Jenkins and I will be embarking on was the notion of bringing the show that I co-produce with 3 other women in San Francisco, Baxtalo Drom-the Lucky Road, to New Orleans, where a former producer now resides. And why just fly out when there is so much to do on the journey there! Check out where we'll be in the first weeks of April, and I do hope that I will get to see you on our wanderlustings through the south! It's a Lucky Road indeed!

Monday, April 6 @ Fanny's Fox Den in Tuscon, AZ!

Schwetty, Schweet, and Sawcee Drillz 6:15-7:45pm

-and-

More than just a pretty face-Stage Presence & Theatricality in Dance 8-9:30pm

Early bird special available until 3/18: $30 each or $50 for the package deal. After that the cost will be $35 each or $60 for the package, so register early to save some money and guarantee yourself a spot in these intimate workshops! *

only 9 more spaces available!

*

Both workshops are designed to be friendly to all styles of belly dance and burlesque! For complete workshop descriptions and purchasing options, please visit:

http://www.sophiadances.com/events/

facebook event page

hereTuesday, April 7 at Casa Del Claudia in El Paso, TX!

Dancing Inside Out (class description

here

) 7-9pm

724 Camino Real El Paso,TX 79922

$30

Message me

here

for address and pre-registration information! Class space is limited to 10, so register now to assure your space!

facebook event page here

_Wednesday, April 8 at Shake It-Dance and Fitness Studio in Tulsa, OK!

Fancy Fusion feather fan class (class description

here

) 7:30-9pm

$40

pre-register for $35 via PayPal, and use the email grindermonkey@gmail.com

Thursday, April 9 at Dance From the Heart, Houston, TX!

Scwetty, Scweet, and Sawcy Drillz! (class description

here

)

7:30-9pm

$25 at door, $20 in advance (register at http://www.dfth.org)

Saturday, April 11 at Crescent Lotus Dance Studio in New Orleans, LA!

Fancy Fusion feather fan class (class description

here

) 4-5pm

$25

And then, Saturday night, April 11 at the Allways Lounge in New Orleans, Baxtalo Drom presents the show that's been one of the longest running gypsy punk nights in San Francisco! With performances by...

JODI WASECA- a multi-faceted belly dance and burlesque performer and instructor, you may have see her on stage with Beats Antique, Zoe Jakes House of Tarot, or at the world famous Hubba Hubba Revue.http://www.jodiwaseca.com/ROSE HARDEN- currently a member of Gold Star dance company and co-director of Dangerous Beauties, Rose has been a known name in the belly dance community since 1999. You can also see her with Beats Antique and the House of Tarot & the Bhoomi Project under the direction of Zoe Jakes.http://www.rosehipsdancer.com/Local belly dance star KERRY LYNN the bass drumming, spoon playing, bottle balancing beauty! She currently dances with Debauche "russian mafia band" all around New Orleans. http://kerrylynndance.com/SISTER KATE- this genre-crossing belly dance burlesque troupe are reuniting for one night only!https://www.facebook.com/groups/sisterkate/?ref=ts&fref=tsJULIE REA- a life-long musician, world traveler and belly dancer. She can be seen performing all over the bay area and the country with Kami Liddle's debut dance company Gold Star.http://www.juliereabellydance.com/and New Orleans' own DAHKTUR SICK~ show producer and musician! You may have seen him at Freaksheaux to Geaux or Clue a Burlesque mystery show, but he has a brand new gypsy collaboration to get you up and dancing for Baxtalo Drom the Lucky Road!https://www.facebook.com/fiddlekiller?fref=tsemcee VEGAS J. JENKINS~ Emperor of the West Coast, musician, voice actor and performer at the Vau De Vire Society, this klown will keep you enthralled and entertained all night long!https://www.facebook.com/vegas.j.jenkinsplus special guestsKAROLINA LUX is a trumpet playing, vaudeville, belly-esque performer from the Pacific Northwest. Karolina has graced the stage as member of Suhaila Salimpour's repertoire ensemble, and guest performer for Beats Antique, Flava Flav, Vagabond Opera, Wanderlust Circus, and many more.http://karolinabellydance.com/NOLA's burlesque beauty THE LADY LUCERNE, a regular at Slow Burn Burlesque in New Orleans! This innovative renegade burlesque dancer will be mixing it up and performing alongside Kerry Lynn for a very special duet!https://www.facebook.com/LadyLucerne

THIS JUST IN!!


I will be bringing my limited supply of merch stuffs along with me on this tour...one item in very limited quantities is the shirt displayed below, modeled by the lovely Vegas J Jenkins!
(you might need to ask him nicely for this one)

Author

Write something about yourself. No need to be fancy, just an overview.

Archives

Categories

RSS Feed
Powered by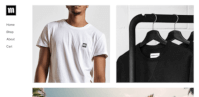 Create your own unique website with customizable templates.